As festivities near with the upcoming holiday, internet shopping is getting ready for all the heat. Although this means more convenience in gift-giving and joy, let us not forget that this is the time when most internet shoppers are the most susceptible and vulnerable to hackers. Although cybersecurity has improved over the years to prevent hacking from reaching innocent buyers, there is no guarantee that we are exempt from scams. With millions of users going in and out of websites, a plethora of personal information is being tracked on the internet. In order to prevent any mishaps, take a look at these 4 helpful tips from us to you for safe online shopping this holiday season.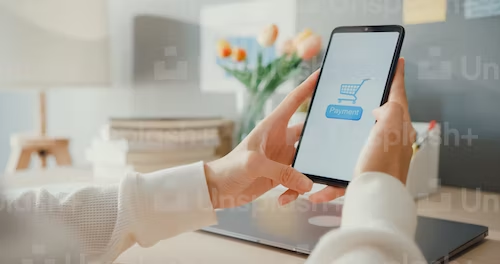 1. Buy From Credible & Secure Sites
Shopping sites such as Amazon and eBay are known to be credible, safe places for spending money. However, be aware of sites with strange URLs, odd email addresses and contact information, broken English, and low-quality websites. Such sites that are sketchy and give off suspicion are prone to have viruses or malware that steal information from vulnerable shoppers. To check if the site is secure, make sure that there is SSL encryption or that it has a lock symbol on its address bar. If there is no encryption or lock symbol, it is best avoided unless proven to be a safe website.


2. Only Shop When You Have a Secure Connection
We should all be aware that public WiFi is not safe and is inclined to hacking. So if you can, try to shop at home using your private network. However, if you have to shop using public WiFi, try to make sure you are using a VPN (virtual private network). The VPN will create a secure, private connection that protects your information while using public networks. Free VPNs that you can simply download online on your computer include Star VPN, Express VPN, and Proto VPN.


3. Watch Your Bank Account & Record Transactions
Hackers are continuously going after your banking and credit card information because they know that if you make a mistake when buying online, they can gain the data to get their hands on your money. Utilize your online banking app to set up email and text transaction notifications and monitor your bank account. Anything suspicious must be reported to your bank right away. Also, try to keep track of the items you purchase online. Compare your own records to the monthly statements you receive from your bank or credit card company, especially if you spend large sums of money. Receipts should be stored safely, including those from internet purchases, in order to keep track of where your money goes.


4. Credit Card for the Win
When making purchases online, credit cards are the safest choice. This is mainly because they have legal protections that debit cards do not. If you use a credit card, fighting the problem is simpler if your account has been compromised. With a debit card, you might not be able to accomplish the same task in the same amount of time because the card makes purchases using money that is already on it; like cash, it becomes difficult to recover. Meanwhile, purchases made with a credit card are bought on credit, meaning that the money spent is not lost when the card is hacked.


Hopefully these tips will remind you once again to stay safe while roaming the internet. Be cautious of the websites you visit and the links you click, because a simple online shopping trip can quickly turn into the worst holiday nightmare. Remember to keep these internet safety tips with you regardless of the holiday season, as they apply year-round. Happy holidays!