How do you teach time management skill to your kids? Here is a fun solution! 👍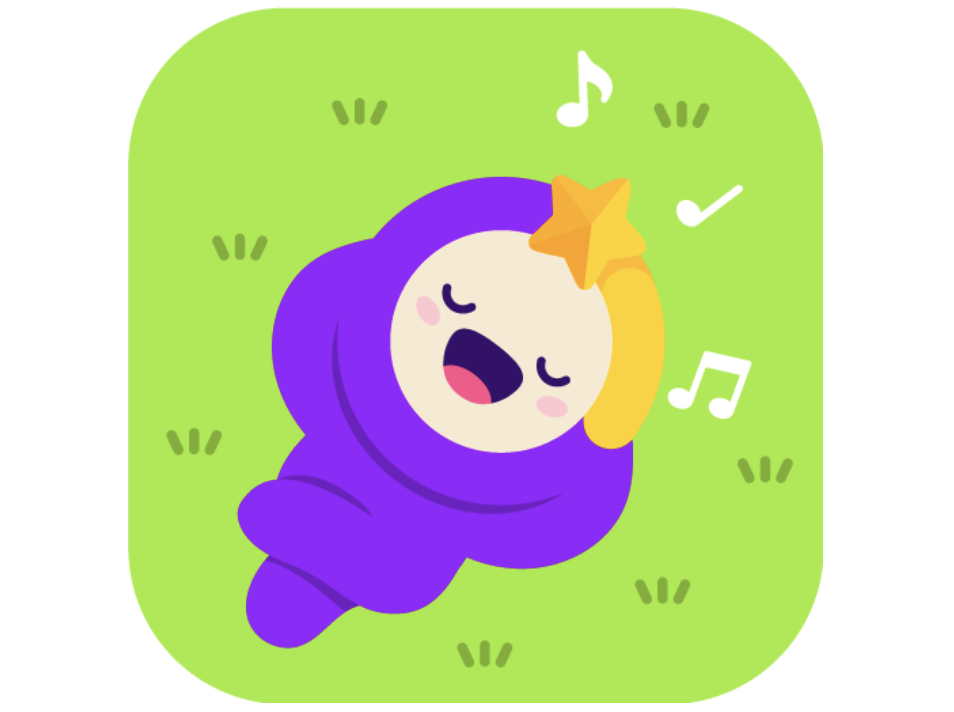 Timo Kids Routine Timer is a powerful all-in-one app that aims to help users not only set goals for daily tasks but also help with learning valuable life skills such as money management. In the Timo app, all these features are "gamified" so that the kids who use the app feel motivated by the rewards that are given as they accomplish certain objectives.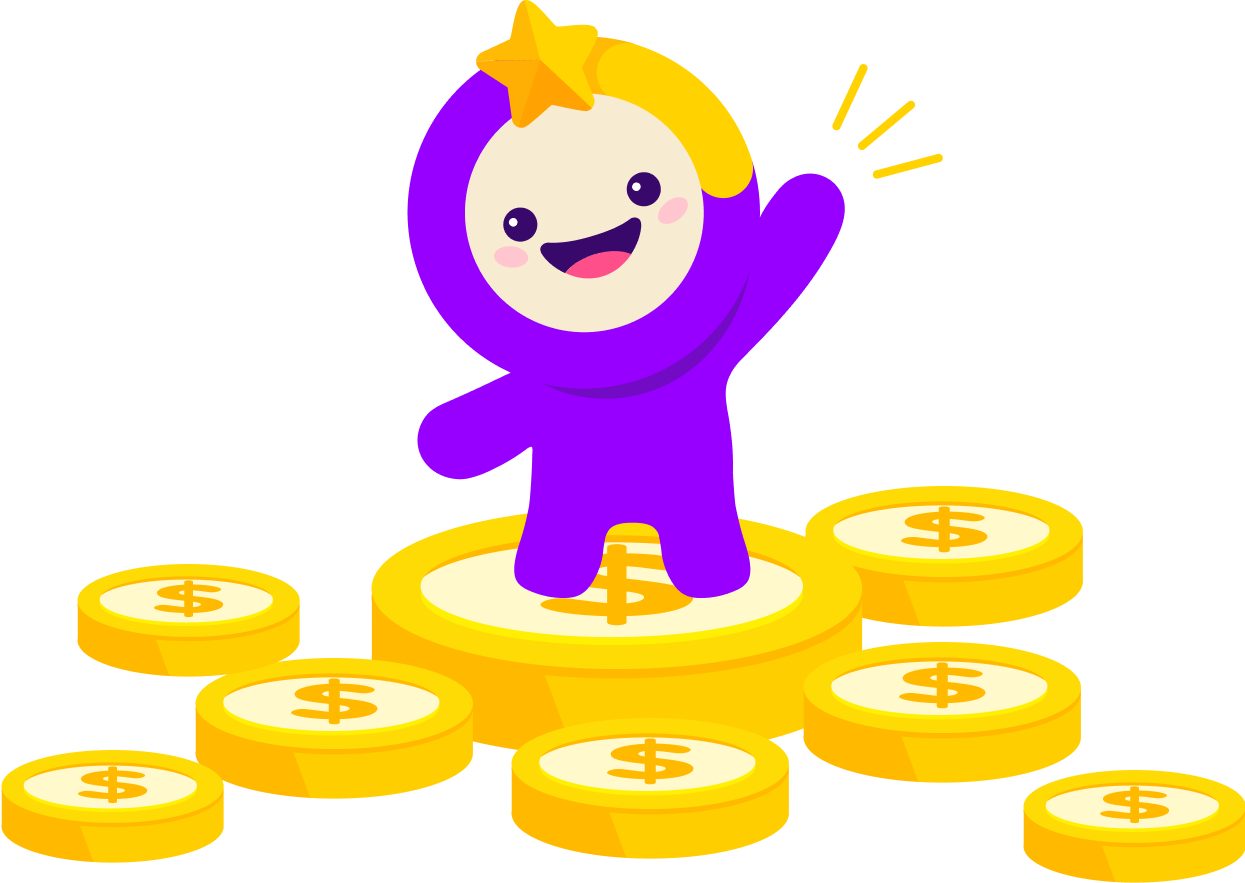 Each day the user logs into the Timo app, they are greeted with a "daily bonus" page that encourages them to keep logging in consistently every day. This helps motivate kids to use the app every day, since the rewards for logging in consecutively increase from 10 stars on the first day all the way to 100 stars by the seventh day. As a result of this, kids are more likely to stick with the tasks they have assigned themselves and succeed in sticking with other good habits in the future.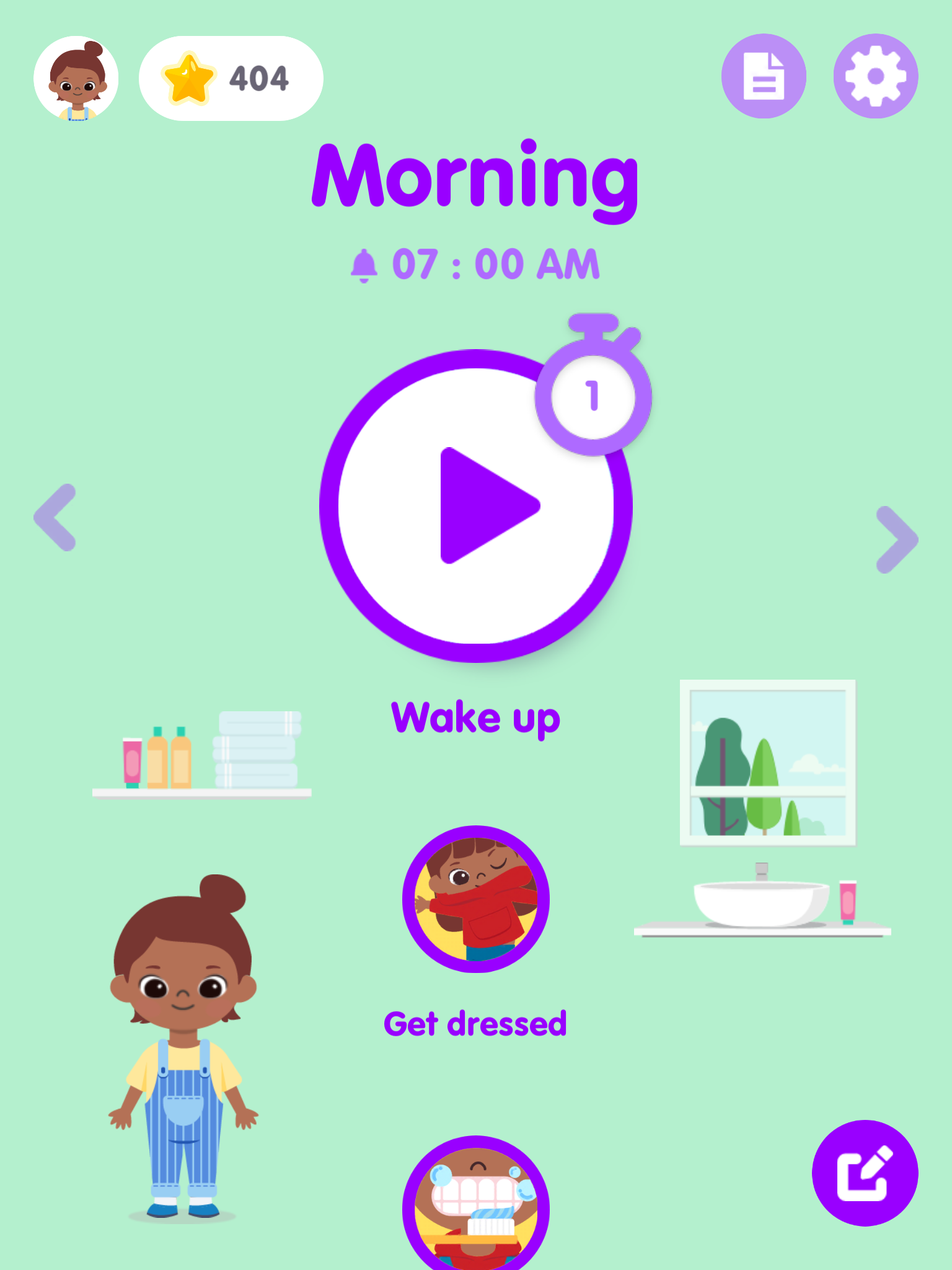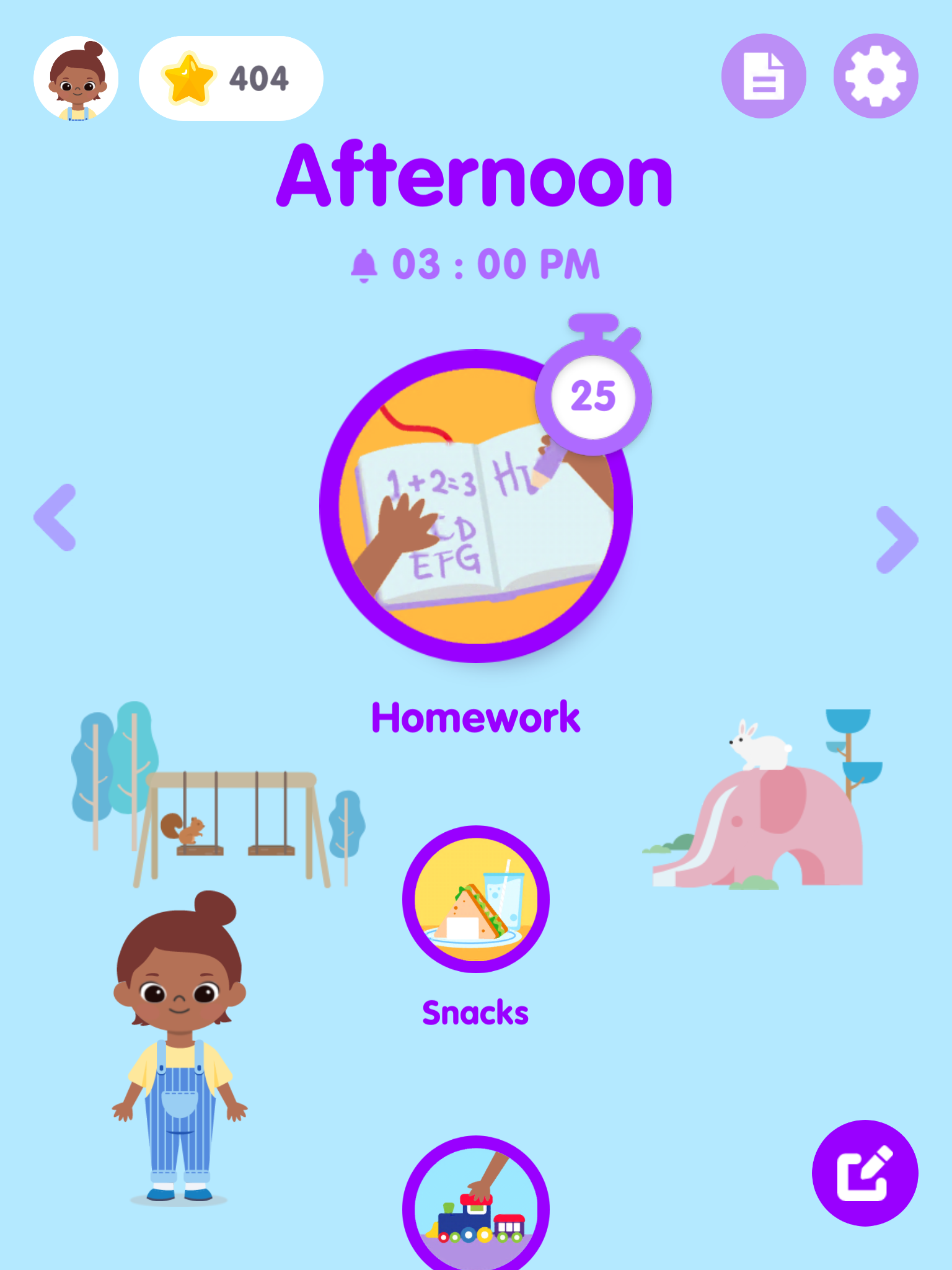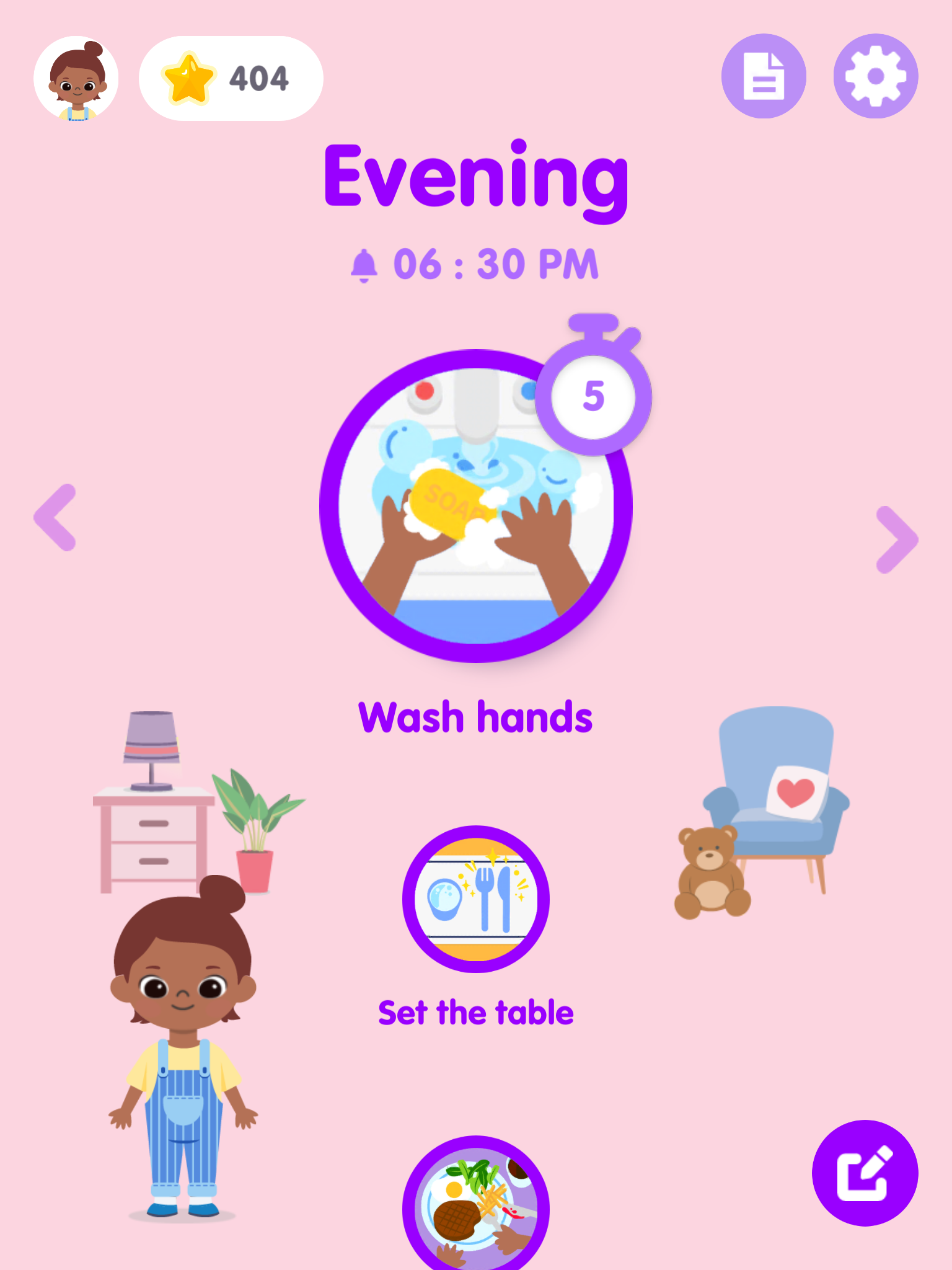 Once the user is on the homepage of the app, they will see what part of the day it is (for example, morning, afternoon, and evening), with tasks associated with each time of day underneath.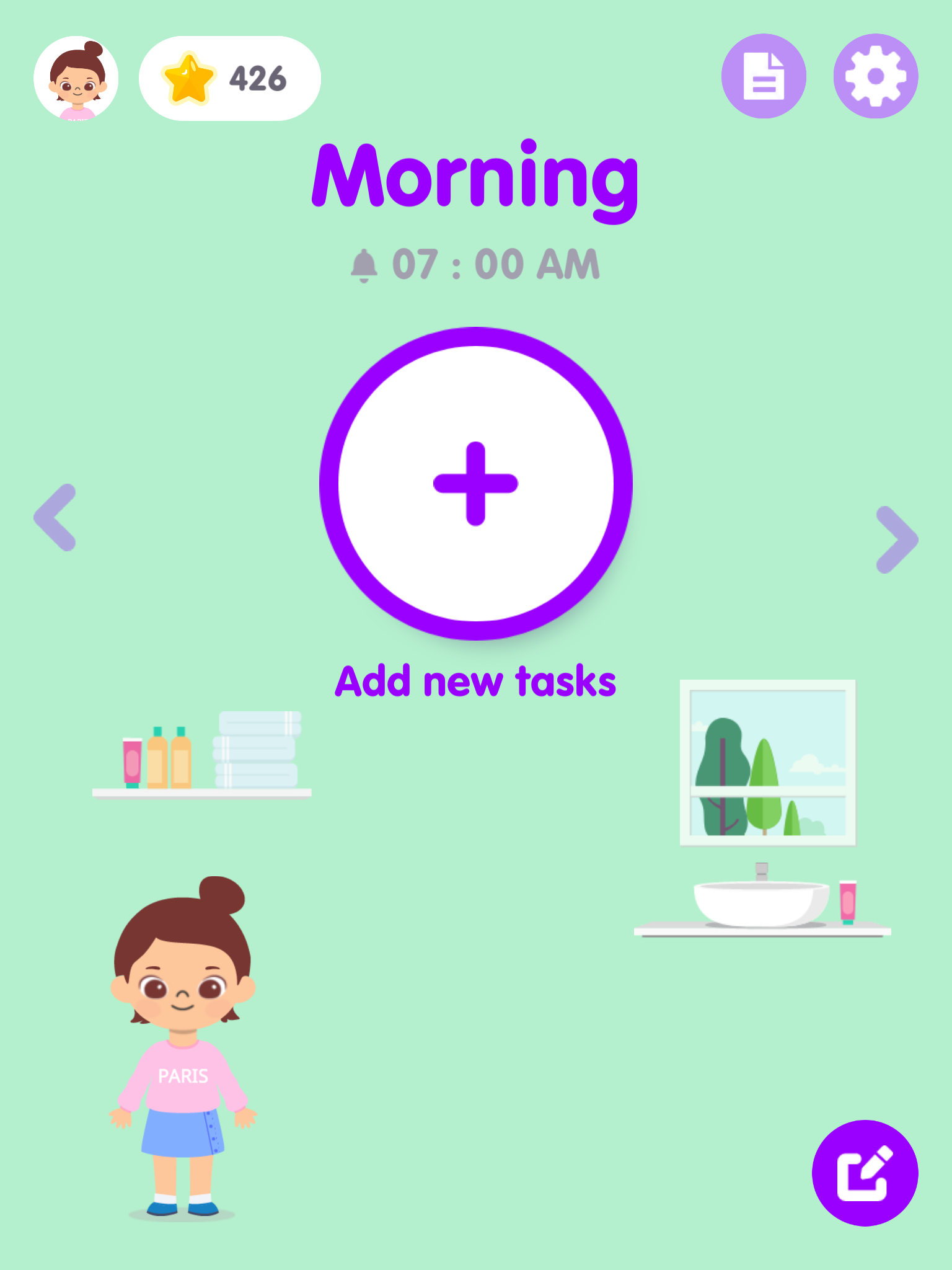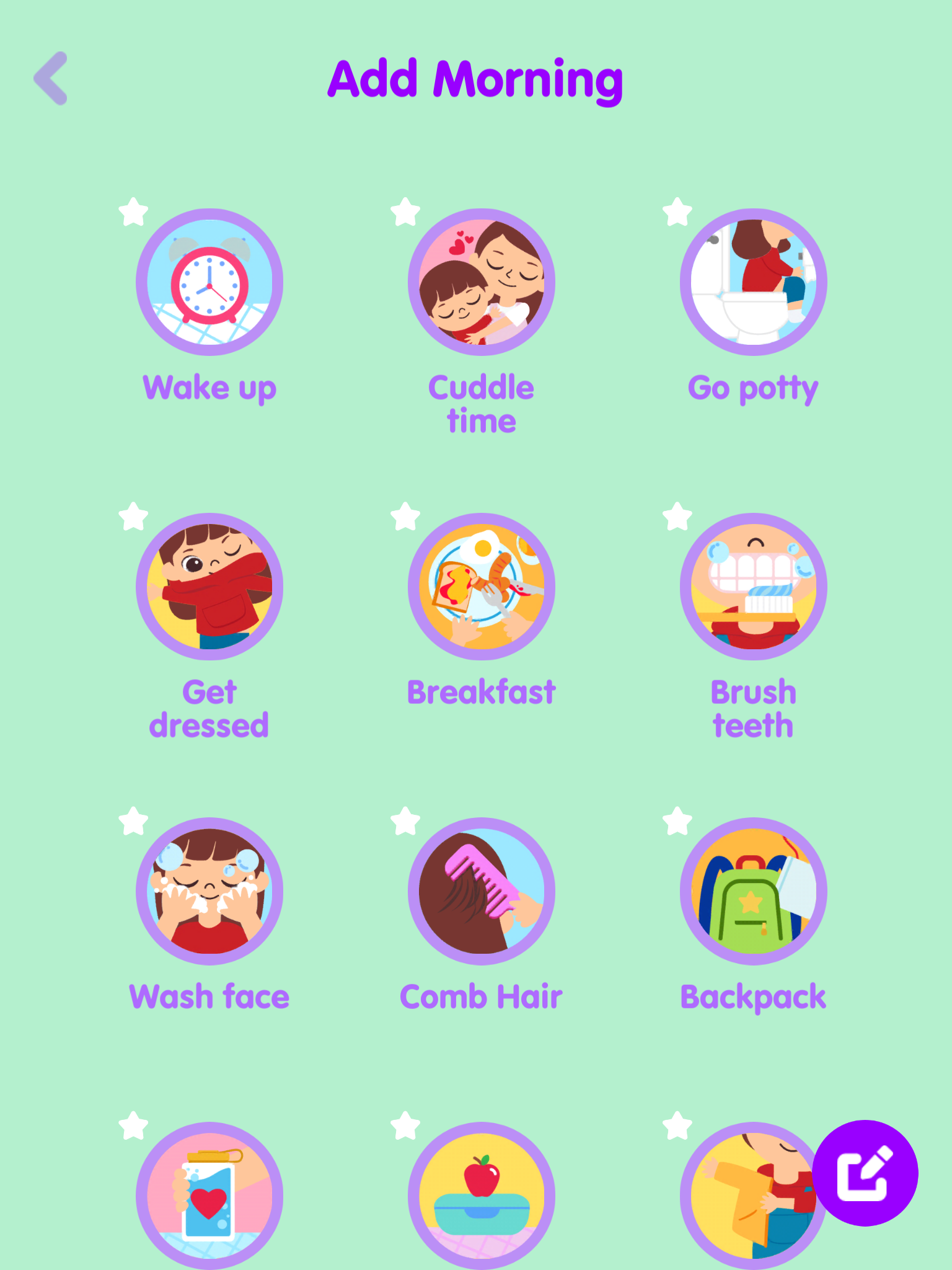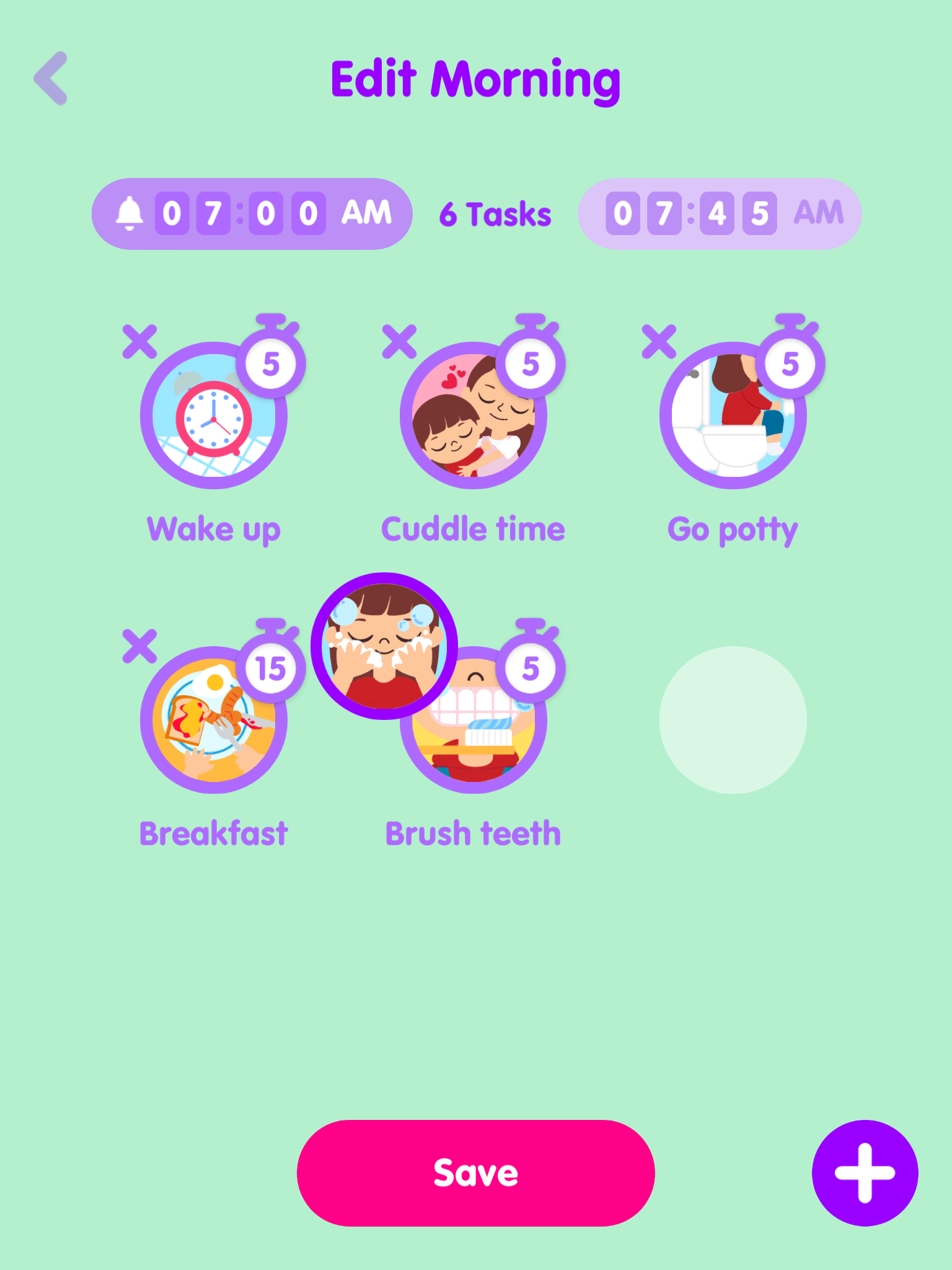 When clicking on the "add new tasks" button, a plethora of common tasks related to the time of day are shown, in which kids can choose from options including (but not limited to) brushing teeth, washing hands, dinner, reading, and even dancing.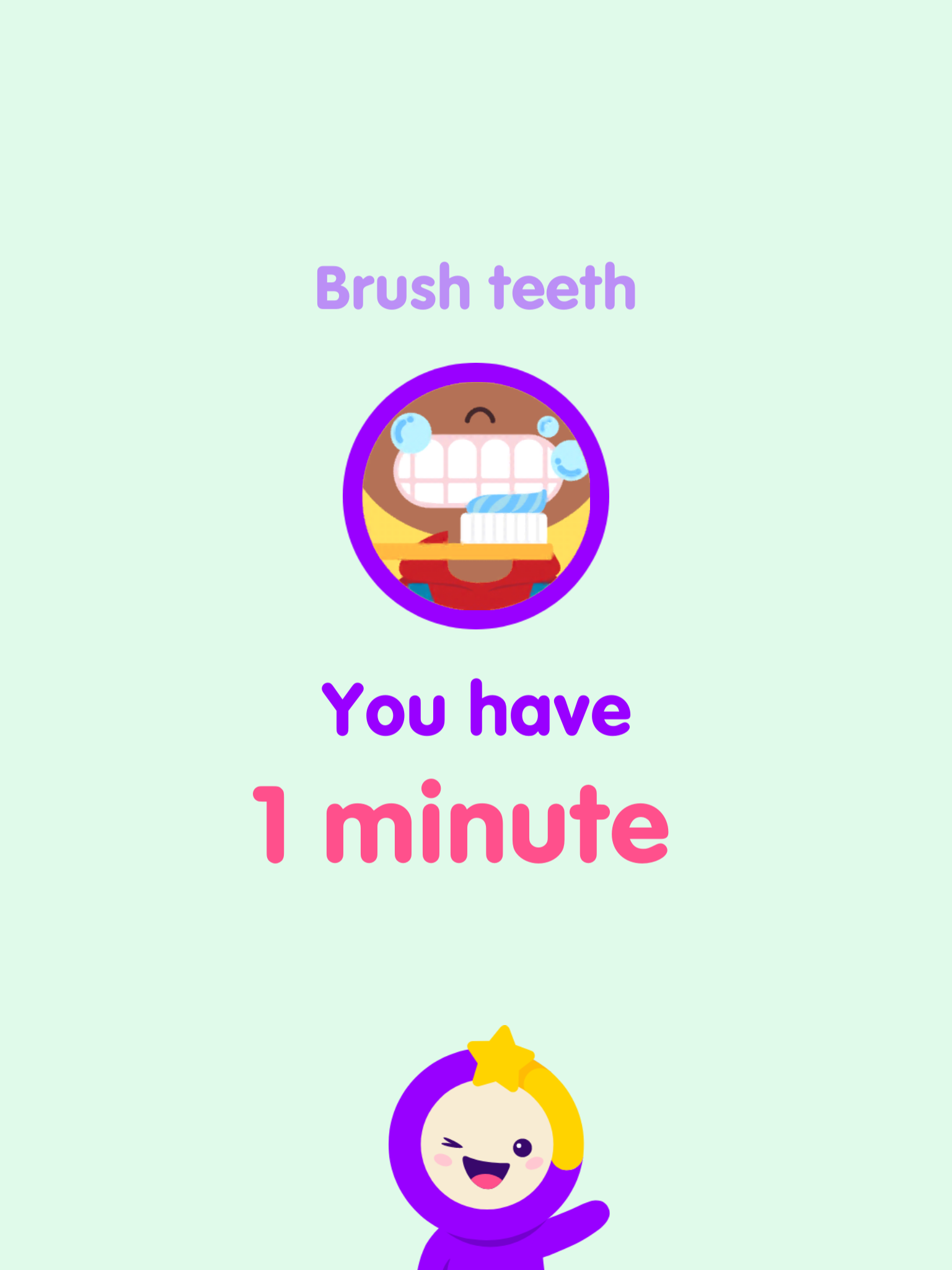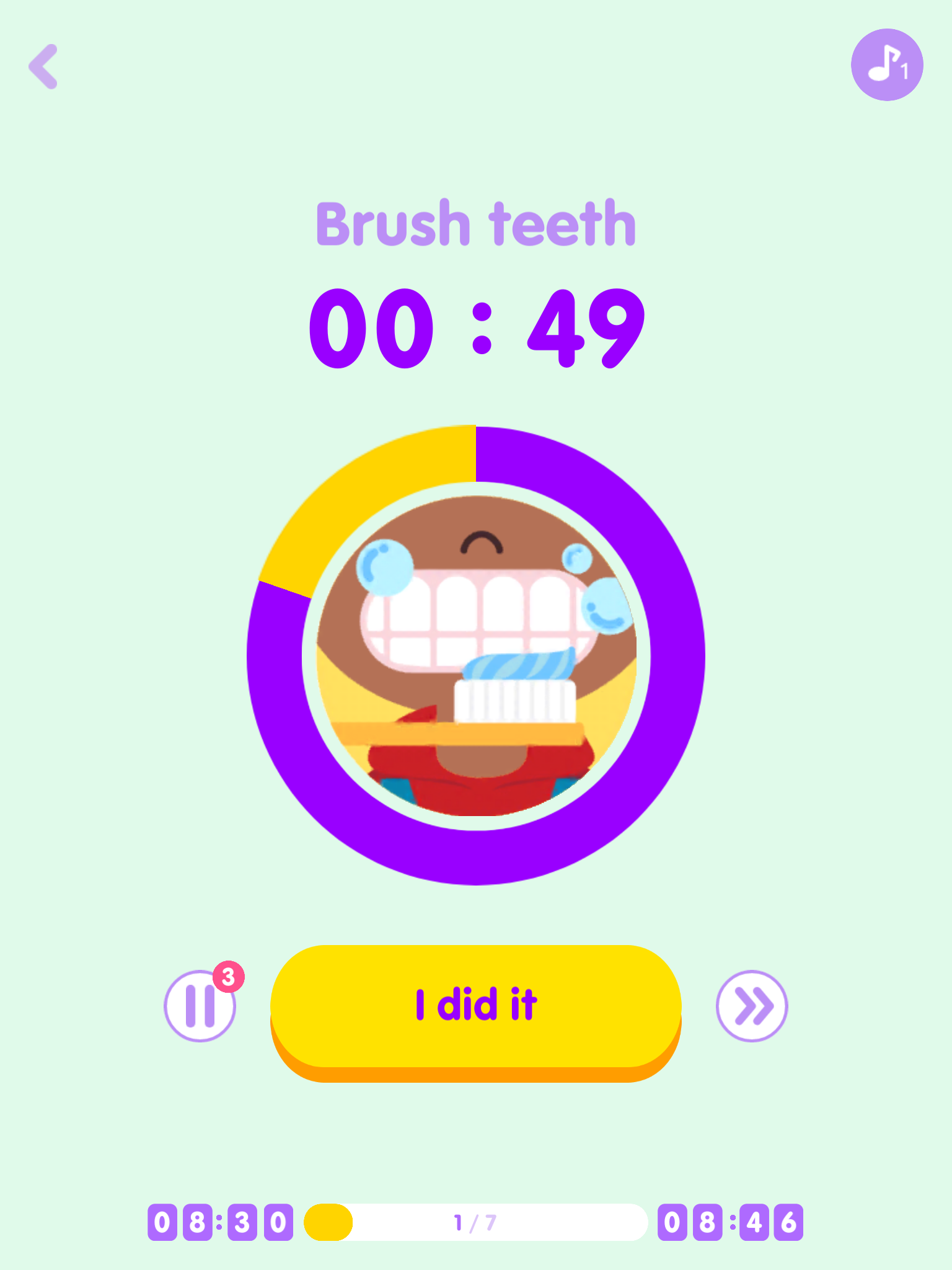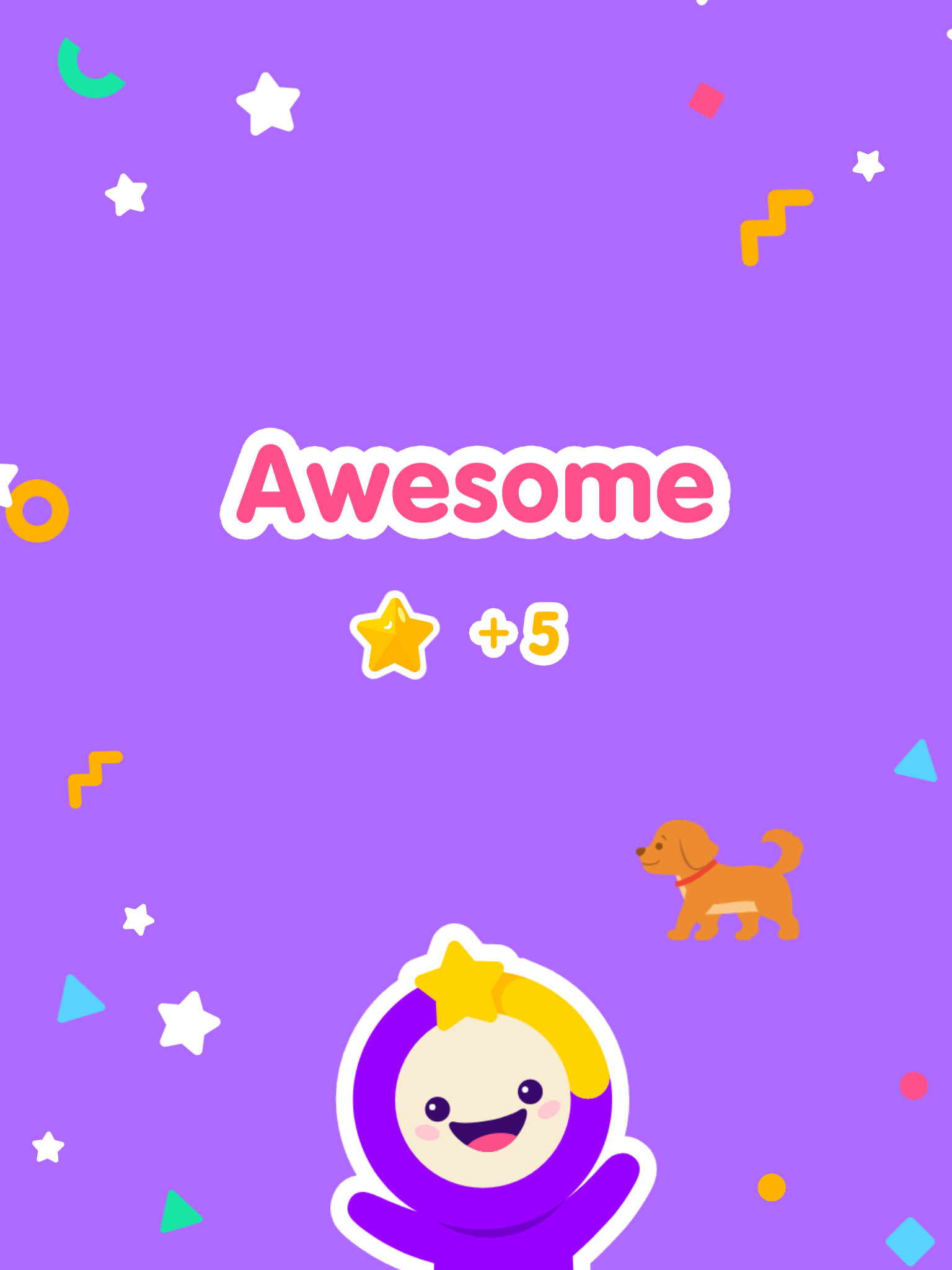 Upon the completion of each task, kids are rewarded with stars that can be used in the shop later on. This task system encourages kids to stay on top of their own time management, which is beneficial to them in the long run because time management skills are used throughout one's entire life.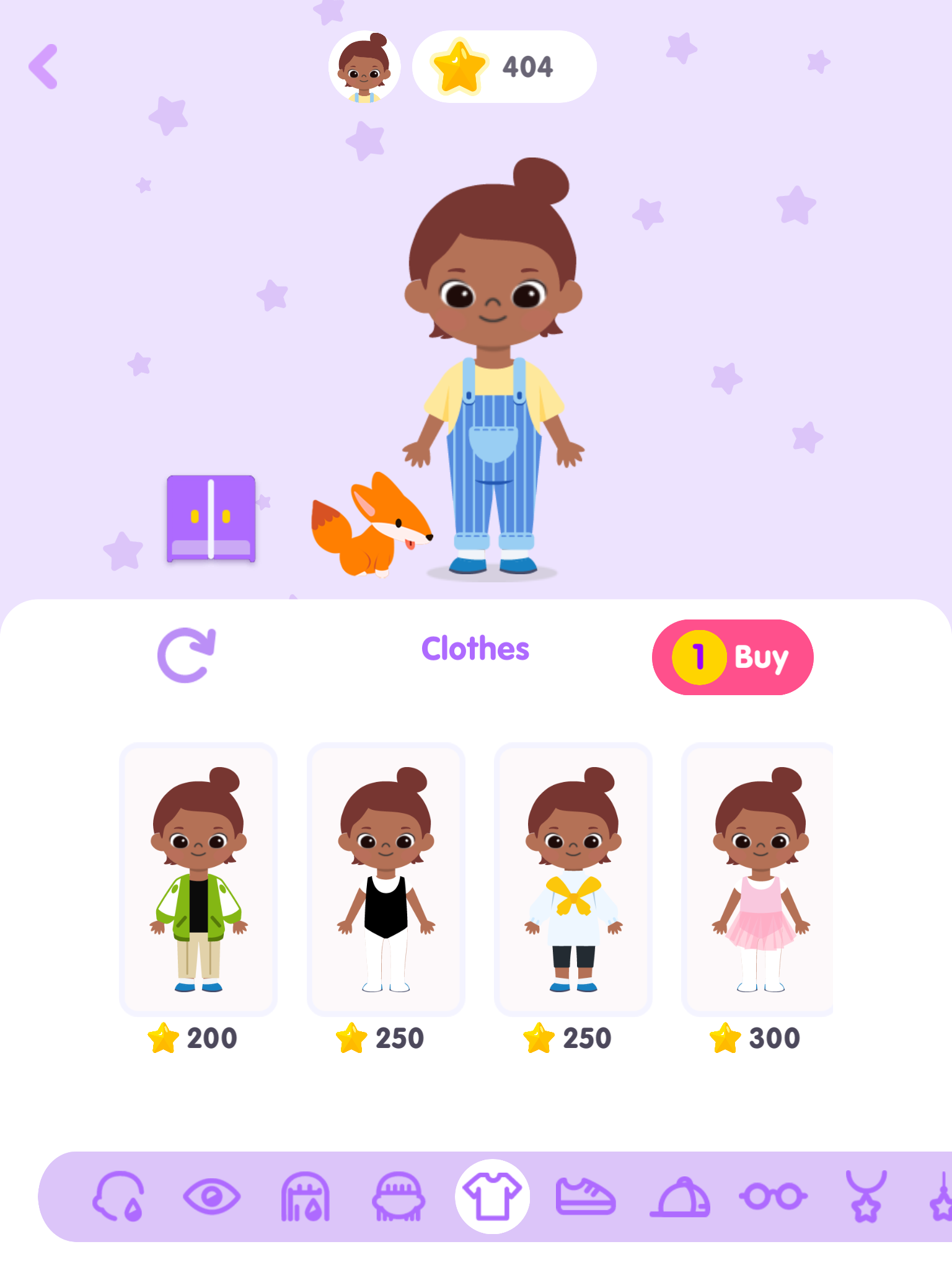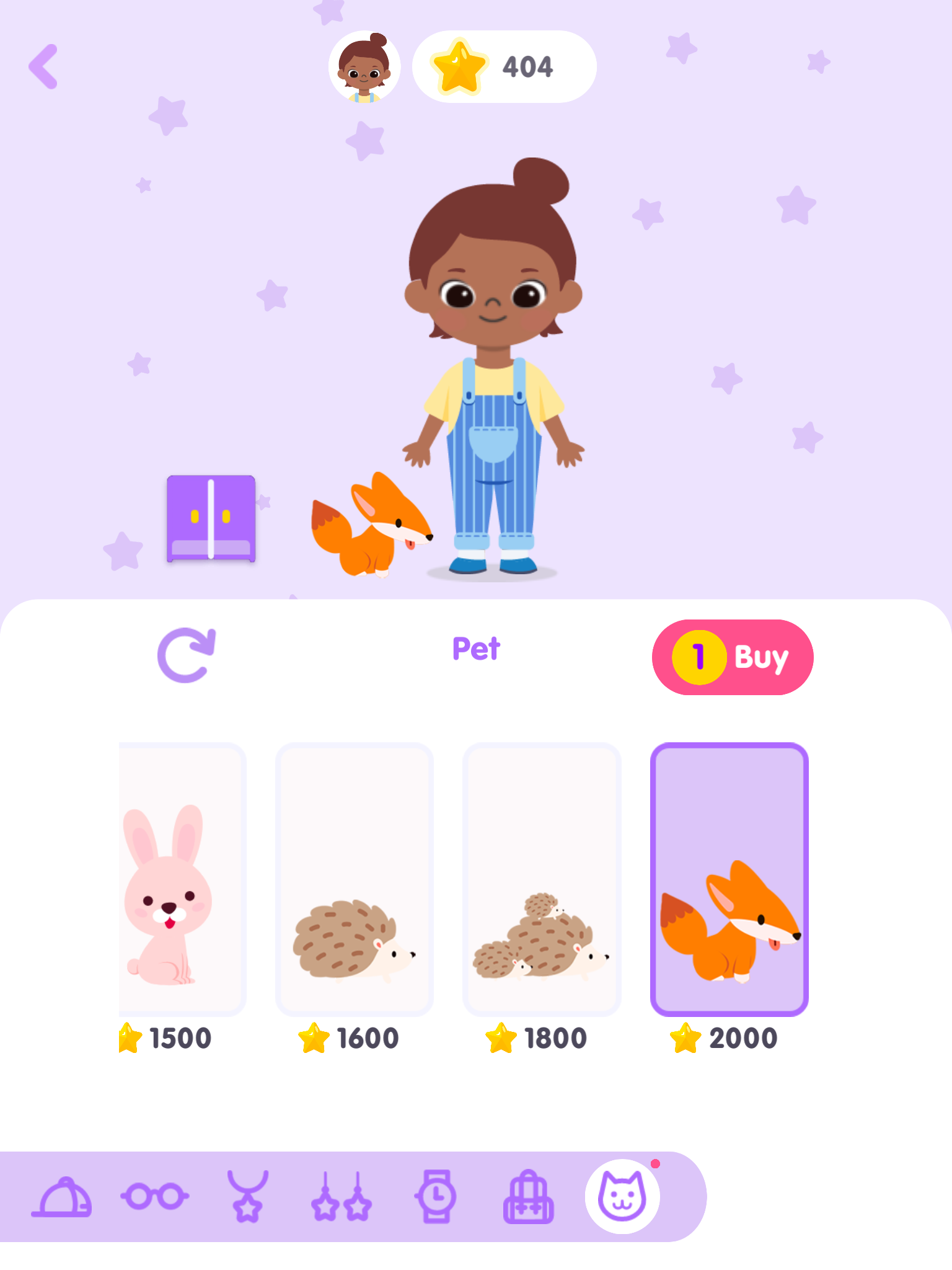 From the homepage, kids can access the store by clicking their custom avatar at the bottom left of the screen. In this new menu, the kids' custom avatars, which can be seen at the center, can be dressed up with a variety of clothing including different types of shirts, shoes, hats, glasses, necklaces, earrings, and watches. These items can be bought with stars that were mentioned earlier. Not only does this system reward kids for keeping up with their tasks, but it also teaches the valuable lesson of saving up to attain better items later on.
Combined with numerous features such as daily bonuses that keep kids engaged, an intuitive task system, and a reward store that motivates task completion, Timo Kids Routine Timer is a must-have for families looking to help their children build good habits early on. Since kids are creating their own tasks, they are led to be more self-driven when it comes to time management not only in their childhood but also after they become adults.
Please download here
Share this article